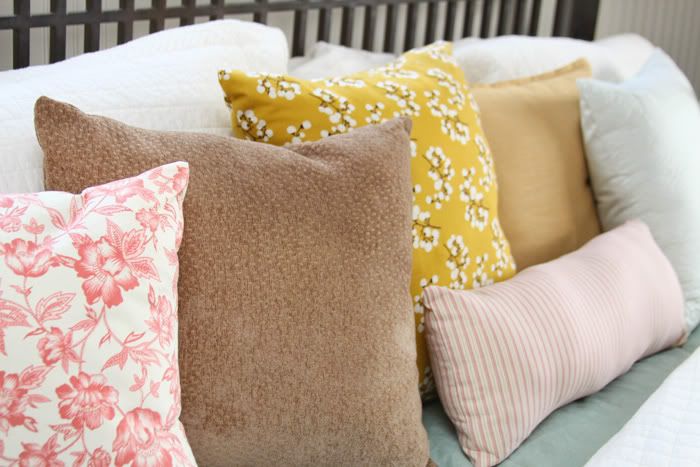 Good news. I'm no longer mad at my sewing machine. We're on good terms again which means lots of sewing (I commented to the drover the day that my sewing machine may be one of my all time most useful gifts!) I mean hello i made that bright happy yellow pillow for like $4. For that price my throw pillow obsession can officially be justified. And now for the new spring pillow collection...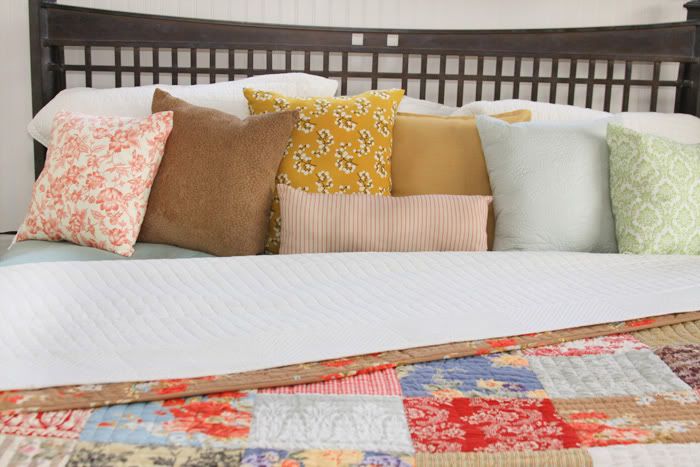 Ok this is not a pillow but i don't think i've ever publicly expressed my love for my bedside lamp. And I do love it. We found it at an old antique store and it was a killer deal because it didn't work- step in handy fix it husband. Now the lamp works and i get to admire it every night before bed.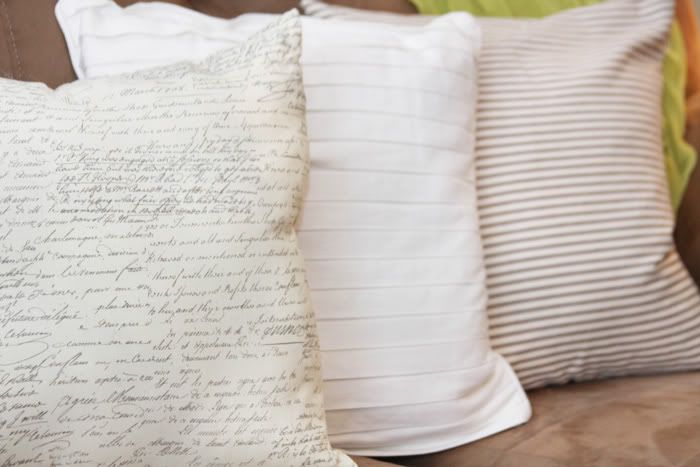 Next task- a new bed for mr. dog. a) i have never actually sewed side paneling on anything in my life. b) somehow in my rush at the fabric store i let the drover talk me into putting in a zipper with no previous zipper experience. c) its finished and together but by all means not perfect- like the corners don't exactly match but the mr. seems to enjoy it and thats what counts. right?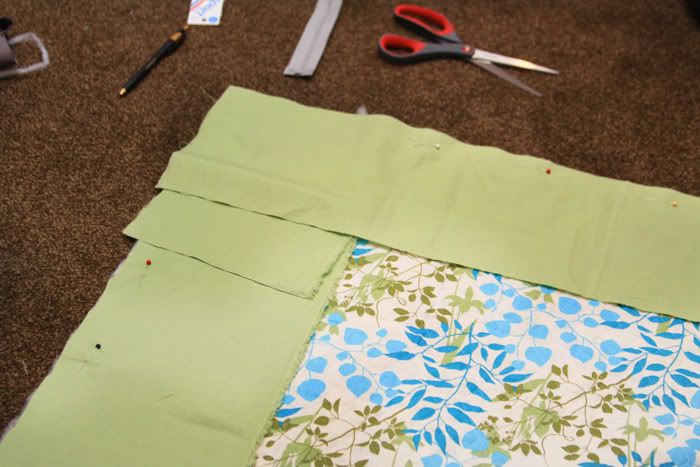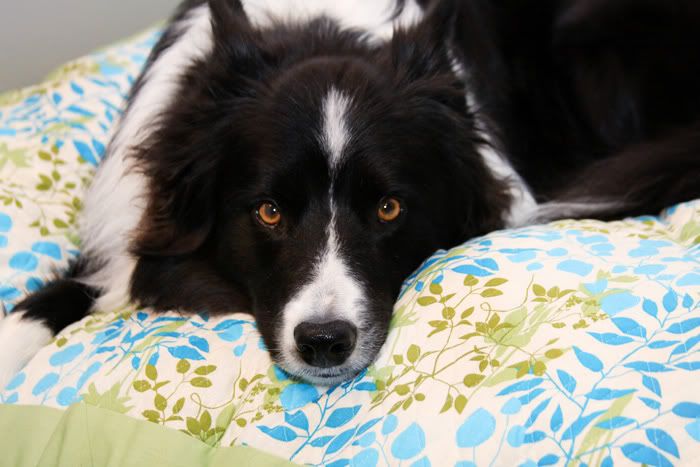 And i've been busy sewing more dog collars. I've been selling a few here and there so if you're interested in any or have a special pattern/design you would like made- send me an email. blackborder(at)live.com- Let me know if you like them because this is my test run to see if an esty shop would be worth my time and energy.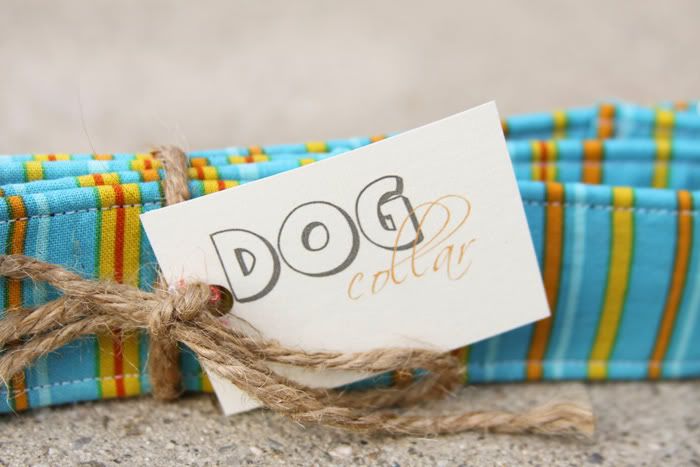 And my model sporting the new spring fashion. On a side we are currently in week two of his shock wave treatments and (knock on wood- and don't say it out loud) his shoulder/limp seems to be getting better. And at this point i'd just mention it is nearly impossible to keep a border collie/any dog on leash restraint for 4-6 weeks. There's no way to explain to him why he can't run and play fetch anymore- or why he is stuck inside all day- or that i'm doing this for his benefit. He just looks at me like i'm the meanest person in the world. Its no fun- no fun at all.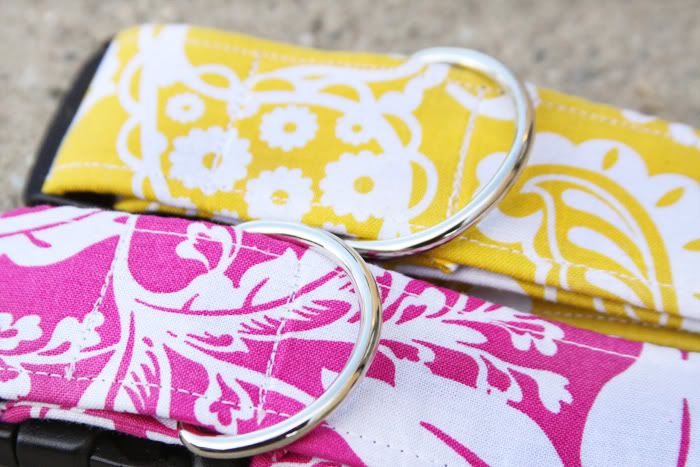 And lastly... meet our new neighbor. He looks just like mr. dog- and therefore we think he's pretty darn cute even when he is trying the wedge himself through the fence.