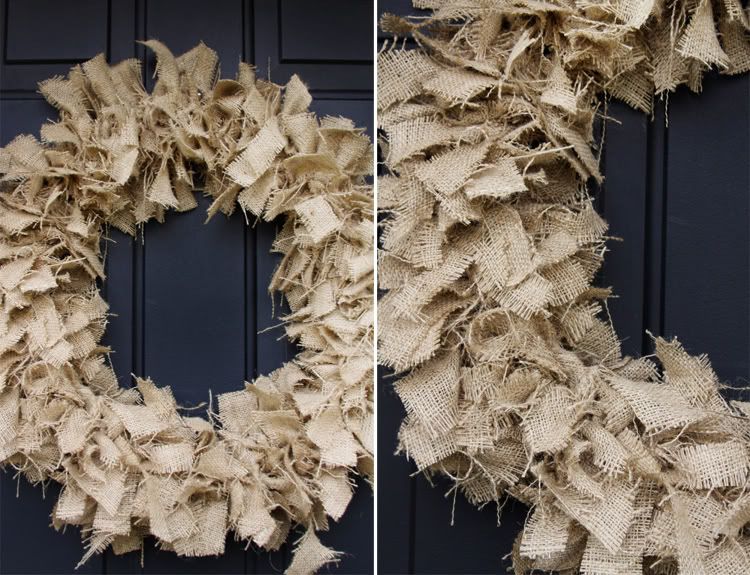 So i saw a burlap wreath last week on

pinterest

. And lets just say i fell in love with it! (remember how i love all things old) However the esty shop wanted anywhere between $39-59. And since that is more than i wanted to spend on a single wreath i figured i'd try my hand at DYI my own burlap wreath- and i love how it turned out so i thought i'd share it with you! Its so simple and easy!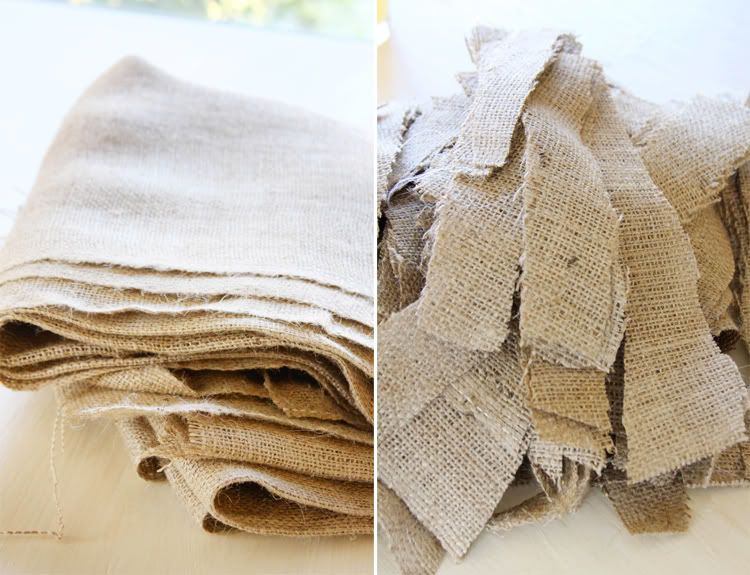 All you need are three things
2- Burlap- I bought 2 yards for $3.99/yard at Joanns plus my 40% off coupon so my burlap total came to $4.79
3- Wire wreath- $3.49 at Michaels plus a 40% off coupon came out to $2.10
Step 1: Cut burlap into strips roughly 1 to 2 inches wide and 4 to 5 inches long. I'm not patient enough to measure the burlap so i just cut strips and they turned out a little uneven but overall i think it added a nice look to the wreath.
Disclaimer: Cut your burlap outside- it makes a gigantic mess!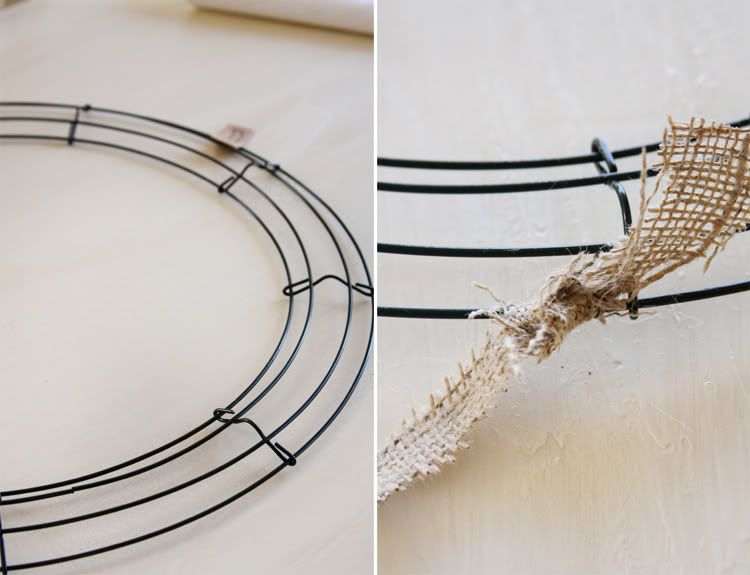 Step 2: Tie! Start at one end and start knotting your burlap strips around each wire layer. (just one knot was sufficient) It's important to cover all four wires all the way around so the wreath looks nice and thick!
The total project was made for less than $7 and took maybe 45 minutes to complete-
I love how the burlap looks on our front door for Thanksgiving and then i might dress it up with a little red if I want to enjoy it through Christmas! Happy crafting!