right where i need to be.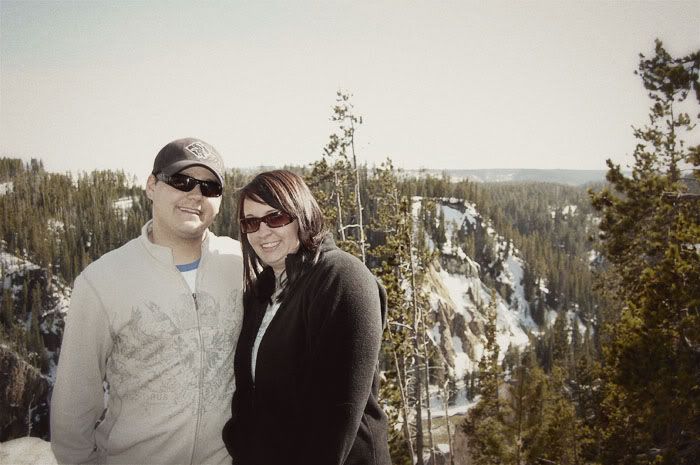 we made it. yes it was only for a day but we made it. one day in yellowstone is never enough but we managed to accomplish quite a fleet. my brother andy needed to be introduced to the park before he leaves for africa in few weeks and he had never been before so it was important to hit the major points and show him the wild side of yellowstone. we were hoping for at least 1 bear or possibly a wolf but what we got was so much better. in 12 hours we saw 11 bears (that was record setting in and of itself) 4 wolves and more buffalo than i've personally ever seen in the park. i'd say it was a pretty successful venture. and it was exactly where i needed to be.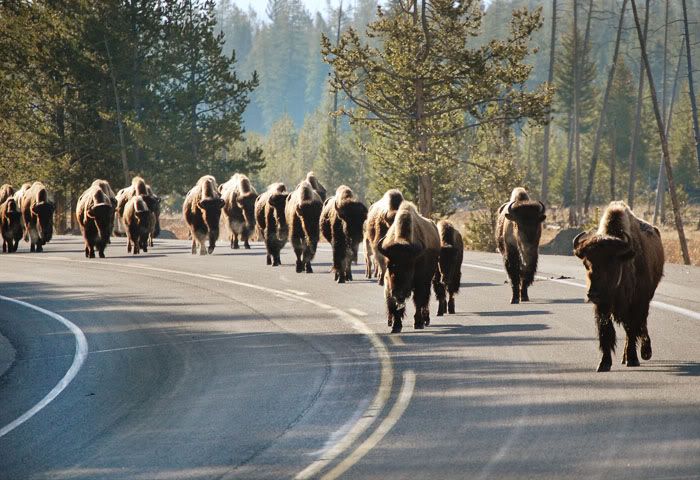 F.Y.I- thome's full name is thome lamar white sox (dogs need 3 names to be AKC) seeming as he is named after lamar valley it was fitting he had his picture taken there.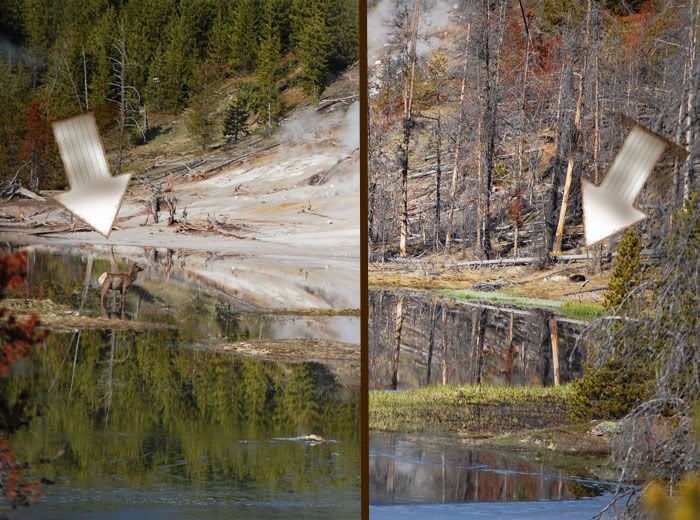 so we came upon this scene. the aggate wolf pack had chased this elk and taken a lovely size gash out of one of her front legs and then pinned her in the water. the wolves decided to take a nap while they waited for her to make a move. we first crossed this scene at 8 a.m and when we came back by it at 5 the elk was still in the water and the wolves were still waiting on the shore. wish i knew how it ended.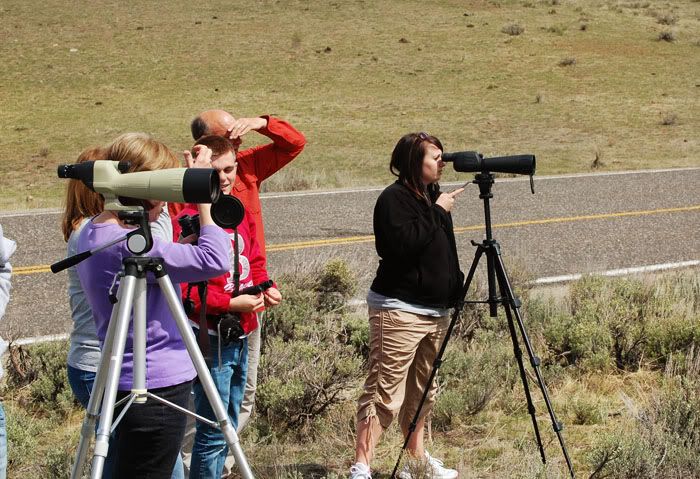 yes we got our own spotting scope for christmas. its awesome and we love it.
this was the first grizzly we saw saturday morning. she was having baby buffalo for breakfast. (tear) after a few minutes she carried it off to eat somewhere more private.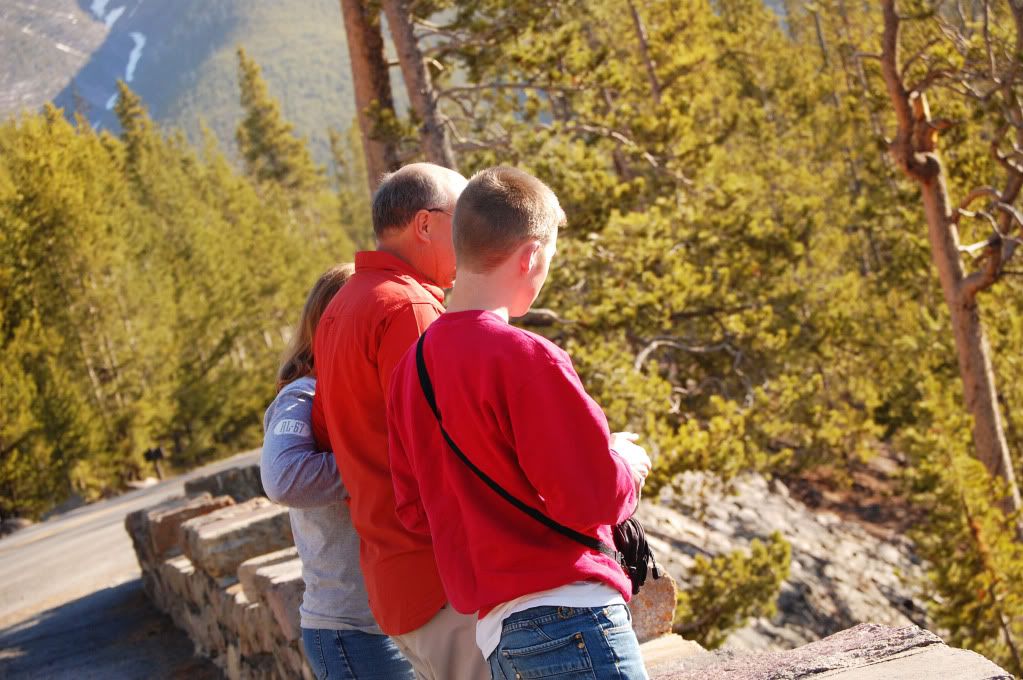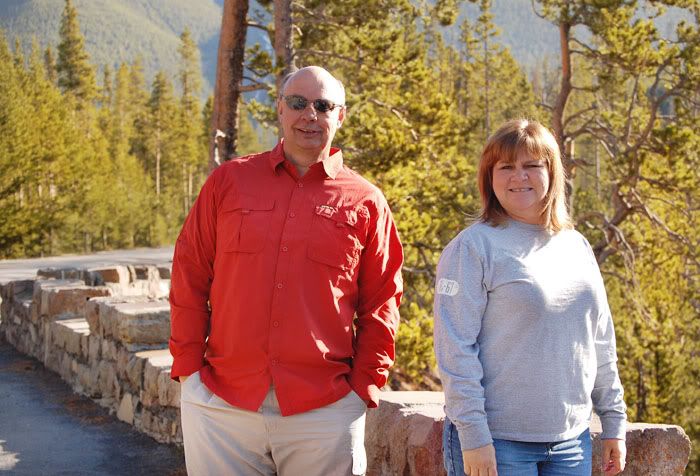 dad and sybel. my wealth of yellowstone knowledge comes from my father. my passion for the park also comes from him.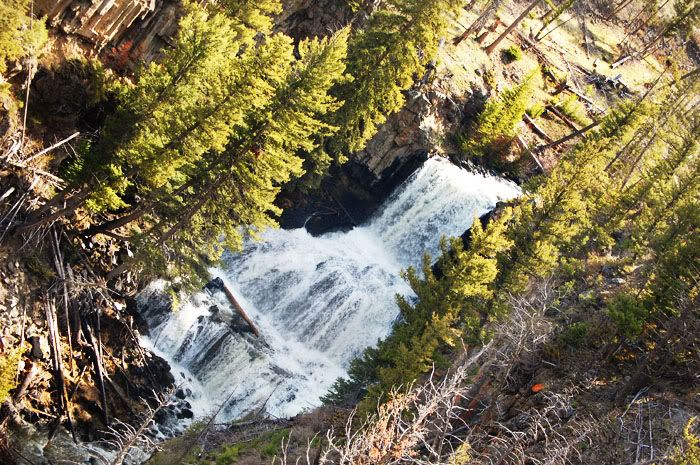 now we are back to the heat and city life. yuck. miss it already.
{right where i need to be- gary allen}